What is Accessibility?
According to Accessibility Services Canada, accessibility refers to the design of products, devices, services, or environments for people who experience disabilities. A disability is a physical or mental condition that limits a person's movements, senses, or activities.
More than 1 billion people worldwide, have a type of disability (World Health Organization, 2021). In Canada, 1.5 million people experience sight loss (Canadian National Institute for the Blind, 2017). While there are many types of disabilities other than visual such as hearing, motor and cognitive disabilities, digital marketers can design websites to accommodate users with low to no vision at little cost and optimise search engines at the same time. Thus, this post will focus on accessibility for visual impairments.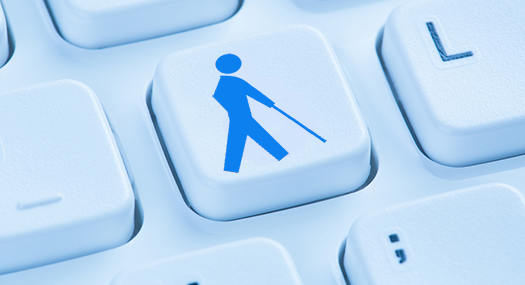 Source: Bigstock
Why Accessibility Matters
Not only is it ethical to consider accessibility, but it is also good for everyone – including a digital marketer.
People Who Are Blind Can Navigate Pages
People who are blind navigate sites using screen readers and keyboard shortcuts. To navigate a page, they select titles and headings to be read out loud on their screen reading software. Headings are very helpful for people with blindness. They can grasp a post without having to listen to the whole passage.
Sighted People Can Scan Pages Faster
Even if a user does not suffer from any loss of vision, having headings would make it easier to scan pages. When visitors come to a site, they want to see what is offered as soon as possible, which means using clear head titles.
Search Engines Index Better
Lastly, from a digital marketer's perspective, headings help a search engine index easily too which help a site be discovered by relevant people. Thus, making a site accessible is not only the right thing to do but also crucial in Search Engine Optimisation (SEO) Marketing!
How to Improve Accessibility and SEO of a Website
Content Structure
Having titles and headings aid those visually impaired, like in this blog post. Titles that are 55 characters or less ensure it is fully visible 95% of the time. Having able to see (or hear) the entire title can help users find what they are looking for, thus, increasing click-through rates.
Too Long of a Title
Alt Tags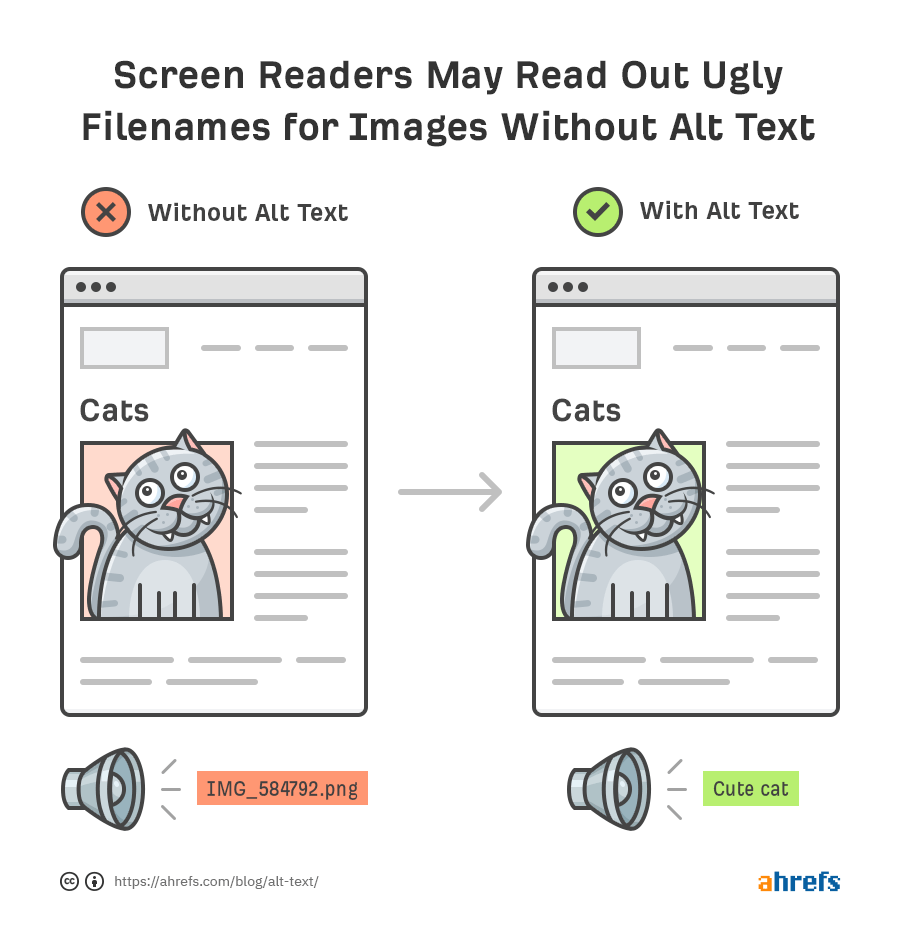 Source: ahrefs
Alt tags are another overlooked part of the website when it comes to accessibility and SEO Marketing. Alt tags are descriptions for images and usually, sighted people do not read alt tags of an image, they simply look at the picture. However, they allow people who use screen readers to listen and access images on a site. Not only do alt tags make images accessible to people with visual disabilities, but they also help search engines use these descriptions to crawl and index an image correctly which helps in ranking webpages.
Conclusion
Accessibility and SEO can come hand in hand, a highly accessible website is not just good for those with disabilities—it's good for everyone.